1984 Luz Single
1985 Same Mini LP/CD
1987 The Key LP/CD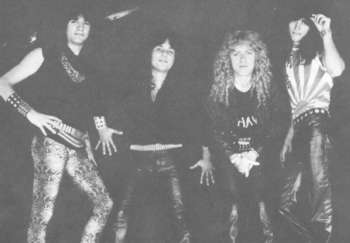 Eine ziemlich unaufregende Hard Rock Band haben wir hier. Gegründet wurden sie 1982, und waren im Rock Bereich sehr bekannt. Ihre Single von 1984 kann man getrost vergessen, und auf den beiden folgenden LPs wissen nur einige Tracks zu gefallen. Gitarrist Rubens Gioia geht dannach zu PATRULHA und der Drummer zur Pop Sängerin RITA LEE. Basser und Sänger machen später mit THE KEY viel besseren Hard Rock. Im Jahr 2001 wurde eine CD herausgebracht, die beide Alben enthält, inclusive der Single.
---
A quite boring Hard Rock band we have here. They were founded in 1982 and were quite known in the Rock scene. The single from 1984 you can forget, and from the two following albums only a few tracks are interesting. Guitar player Rubens Gioia went after that to PATRULHA, and the drummer to Pop singer RITA LEE. Bass player and singer later made with THE KEY much better Hard Rock. The 2 albums including the single were just released on CD.
---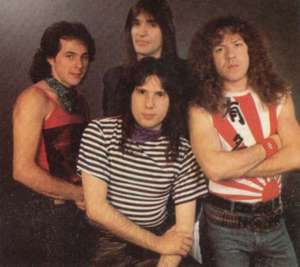 Aqui temos uma banda de Hard Rock bem tediosa. Foi fundada em 1982 e era bem conhecida na cena de Rock. O compacto de 1984 voce pode esquecer, e dos dois subsequente albums, apenas algumas musicas se salvam. O guitarrista Rubens Goia foi de la para a PATRULHA, e o baterista para a cantora Pop RITA LEE. O baixista e o vocalista criaram, mais tarde, a banda THE KEY, um Hrad Rock bem melhor. Os dois albums, incluido o compacto, foram lancados recentemente em CD.